Reorder
Please enter the email address you used for your last order. We will then send you a personal link which you can use to directly reorder your skin care products.
Skin test result
Please enter the email address you used for your Skin test. We will then send you a personal link which you can use to directly see your personalized day and night cream.
30 TAGE GELD-ZURÜCK-GARANTIE
---
Hautpflege -
so individuell wie du

Ideal auf dich und deine Haut abgestimmte Creme - dank 5-Minuten Online-Hauttest.
 
 
 
 
 
 
 
 

  • ideal auf dich abgestimmt  

  • hochwirksame Inhaltsstoffe  

  • wissenschaftlich getestet  

  • clean, vegan & tierversuchsfrei Mithilfe unseres Online-Hauttests ermitteln wir in nur 5 Minuten die individuelle Formulierung deiner Hautcreme.
Abgestimmt auf:
Hautziel (z.B. reinere Haut)
WEIL "ONE-SIZE-FITS-ALL"
EIGENTLICH NIEMANDEM SO
RICHTIG PASST.
IN NUR 3 SCHRITTEN ZU
DEINER INDIVIDUELLEN
HAUTCREME
1. Online-Hauttest
Mithilfe unseres Hauttests analysieren wir deine Hautbedürfnisse und Anforderungen an deine Creme.
2. Individuelle Formulierung
Wir ermitteln die idealen Inhaltsstoffe deiner Creme auf Basis deines Hauttests und fertigen deine personalisierte Creme in unserer Produktion in Deutschland an.
3. Deine individuelle Hautcreme
Du erhältst innerhalb nur weniger Tage deine personalisierte Hautpflege - optimal auf dich und deine Haut abgestimmt.
PERSONALISIERTE
  TAGESCREME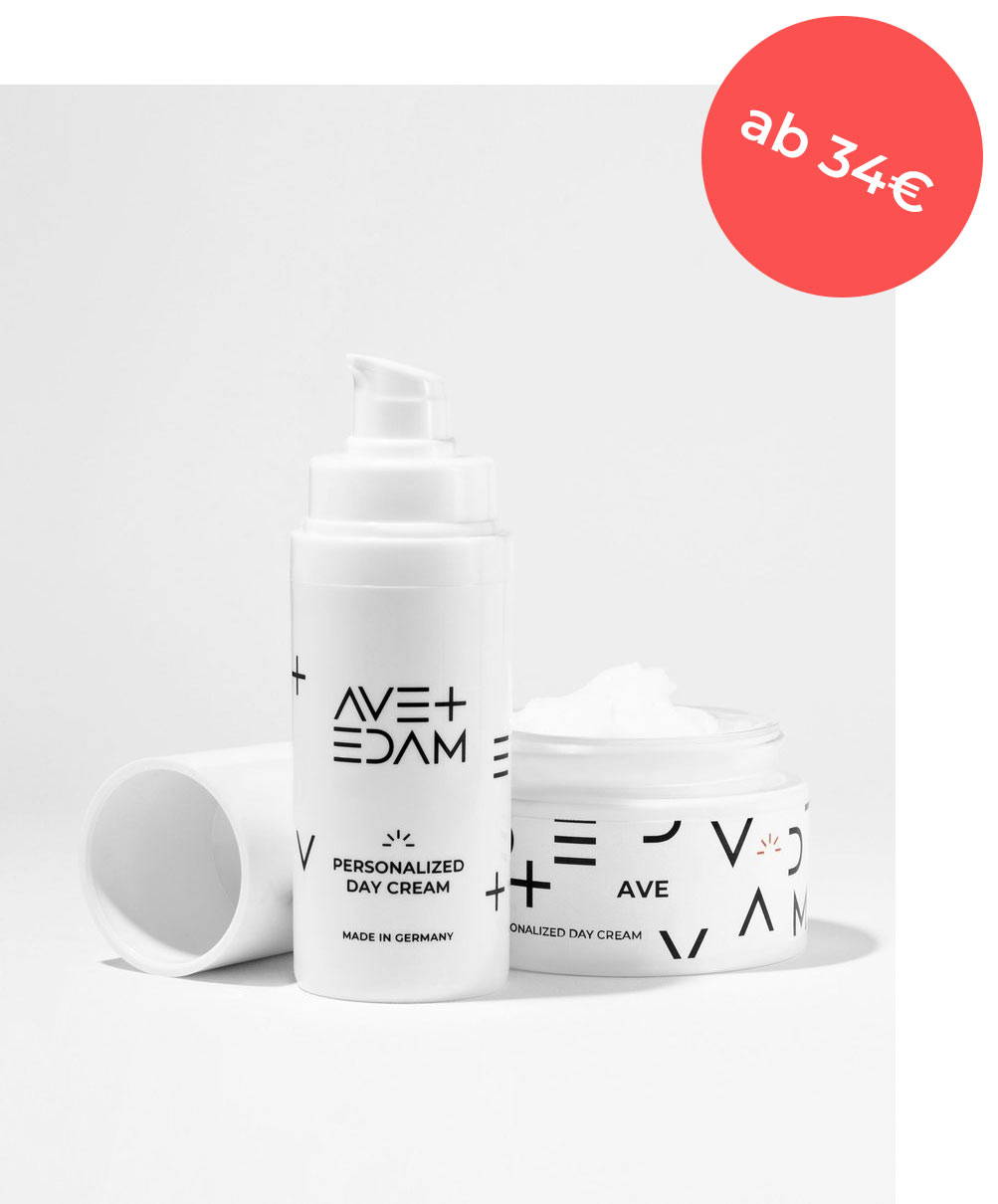 Unsere individuelle Tagescreme ist ideal auf deine Hautbedürfnisse abgestimmt. Dank wirksamer und veganer Formulierung versorgst du deine Haut mit den für sie wichtigen Inhaltsstoffen und pflegst sie nachhaltig.
PERSONALISIERTE
  NACHTCREME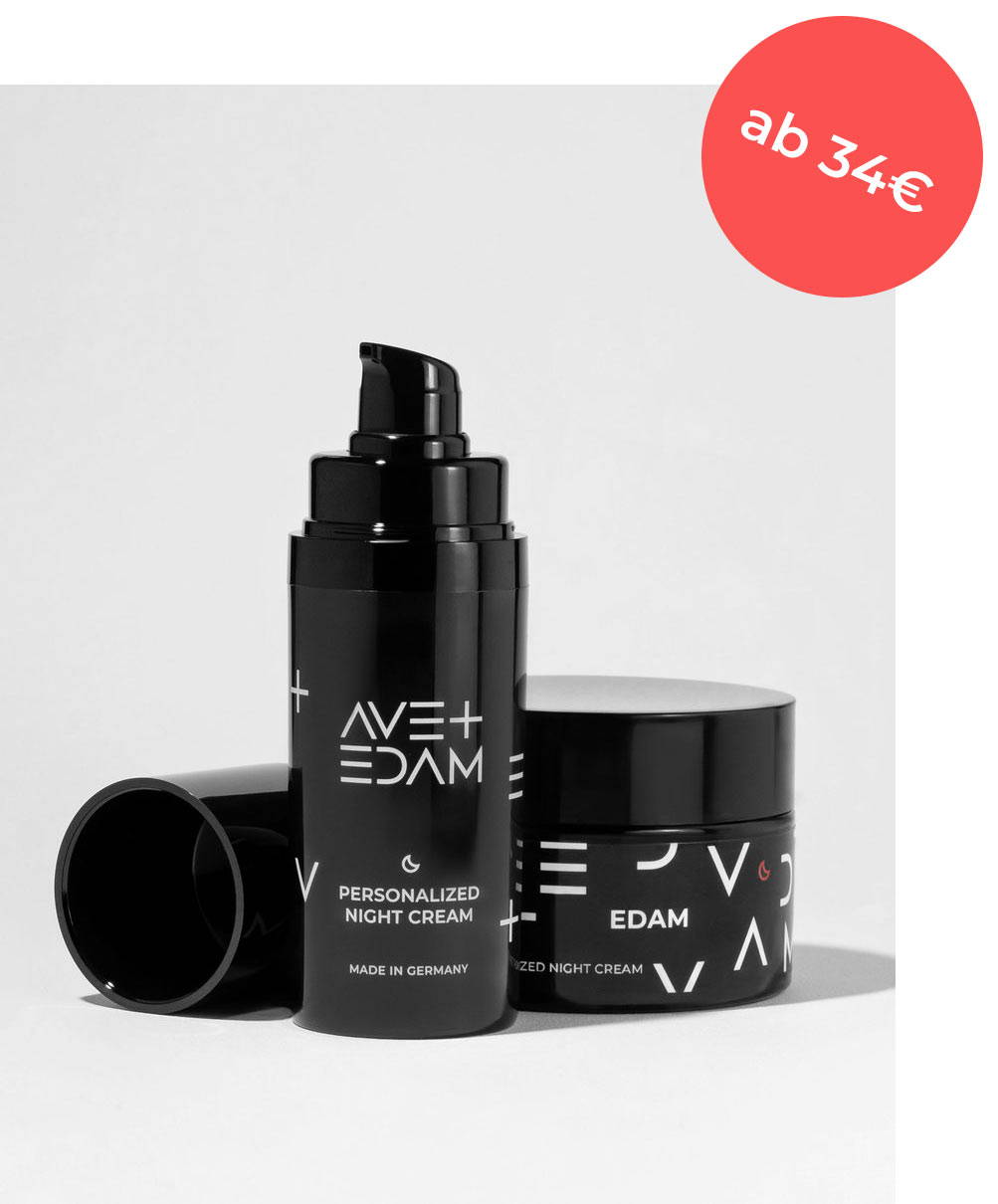 Basierend auf deinem Online-Hauttest versorgt unsere personalisierte Nachtcreme deine Haut mit allem was sie braucht, damit du erfrischt und strahlend schön in den Tag startest.
Ich war anfangs skeptisch wegen dem Preis, aber es lohnt sich auf jeden Fall! Durch diese Creme sind sämtliche andere Pflegeprodukte weggefallen mit denen ich meine Haut regelrecht überpflegt hatte.
Leonie, 23
Habe schon nach einer Woche erste Verbesserungen bemerkt: weiche, glatte Haut, morgens weniger Knitterfältchen und weniger Pickelchen im Stirnbereich.
Anna, 26
Die Verpackung war perfekt. Ich bin rundum zufrieden,werde auf jeden Fall wieder bestellen. Die Creme ist sehr ergiebig!
Monika, 57
DEINE CREME -
ABGESTIMMT AUF DEINE HAUTZIELE